Workers Fearful of the Coronavirus Are Getting Fired and Losing Their Benefits (NY Times)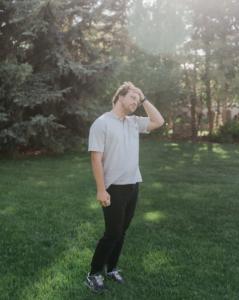 DENVER — After scraping by for weeks on unemployment checks and peanut butter sandwiches, Jake Lyon recently received the call that many who temporarily lost their jobs because of the coronavirus pandemic have anticipated: The college-town tea shop where he worked was reopening, and it was time to go back.
But Mr. Lyon, 23, and his co-workers in Fort Collins, Colo., who were temporarily laid off, worried about contracting the virus, so they asked the shop's owners to delay reopening and meet with them to discuss safety measures. The reluctance cost them. Six of them permanently lost their jobs in May, and their former employer reported them to the state's unemployment office to have their benefits potentially revoked.
"You have all refused to go back to work," their former boss wrote in an email.
As people across the United States are told to return to work, employees who balk at the health risks say they are being confronted with painful reprisals: Some are losing their jobs if they try to stay home, and thousands more are being reported to the state to have their unemployment benefits cut off.
The coronavirus pandemic continues to strain the economy. On Thursday, the Labor Department reported that 1.9 million Americans filed new claims for state unemployment insurance last week. Businesses want to bring back customers and profits. But workers now worry about contracting the coronavirus once they return to cramped restaurant kitchens, dental offices or conference rooms where few colleagues are wearing masks.
Some states with a history of weaker labor protections are encouraging employers to report workers who do not return to their jobs, citing state laws that disqualify people from receiving unemployment checks if they refuse a reasonable offer of work.
Oklahoma set up a "Return To Work" email address for businesses to report employees who turn down jobs. Ohio offered a similar way for employers to report coronavirus-related work refusals.
Labor advocates and unions say the push to recall workers and kick reluctant employees off unemployment benefits carries grave risks in an age of coronavirus, when infections have rampaged through meatpacking plants, call centers, factories and other confined spaces where co-workers spend hours touching the same surfaces and breathing the same air.
"Their choices are: 'Do I go back and risk my life, or say no and risk being kicked off unemployment and not be able to pay my bills?'" said Rachel Bussett, an employment lawyer in Oklahoma, where 179 businesses have reported workers to the unemployment agency.